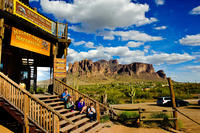 Apache Trail Day Tour from Phoenix
Spend the day following the historic Apache Trail on a guided true wilderness adventure. It's a perfect day out in the Sonoran Desert.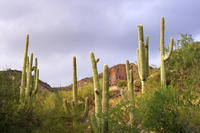 Small-Group Tour: Deluxe Phoenix and Scottsdale Day Trip
This tour of Phoenix and Scottsdale showcases the highlights of Arizona's largest cities in the Sonoran Desert. During this small-group tour, you'll get a sense of what these gems of the desert have to offer. Phoenix currently holds the title of fastest-growing city in the United States and boasts a tremendous diversity of culture, scenery and history. Meanwhile, Scottsdale, though a smaller neighboring city of Phoenix, showcases a vibrant downtown district full of local businesses and cultural centers.