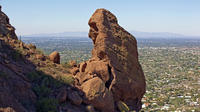 Phoenix Day Tour
Enjoy a day of getting to know The Valley Of The Sun known as Phoenix on this 5-hour guided tour. You will learn the freeway system and how to easily navigate the streets and avenues. You'll learn the names or mountains and peaks, lakes and rivers along with resort destinations and golf courses. Travel to widely known stadiums and arenas and little known restaurants guaranteed to have you coming back.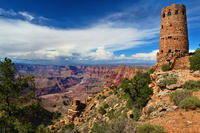 Grand Canyon Tour with Sedona and Navajo Reservation One-Day Tour
Experience the amazing Grand Canyon National Park and the Red Rocks of Sedona on this one day tour from Phoenix. Drive through Oak Creek Canyon to the Red Rocks of Sedona on your way to the magnificent Grand Canyon. Enjoy stops along the way and once at the Canyon, you will see this wonder of the world from multiple viewpoints. This is an amazing journey to some of the most picturesque areas of the World!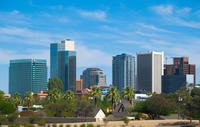 Half-Day Phoenix Highlights Tour
Travel in air-conditioned comfort around the fascinating city of Phoenix. See the Old and New West as you visit the State Capitol, Camelback Mountain,the saloons and shops of the Old Town area and drive by the Wrigley Mansion. You will also have some free time to browse the local shops and galleries of Scottsdale at your own pace.